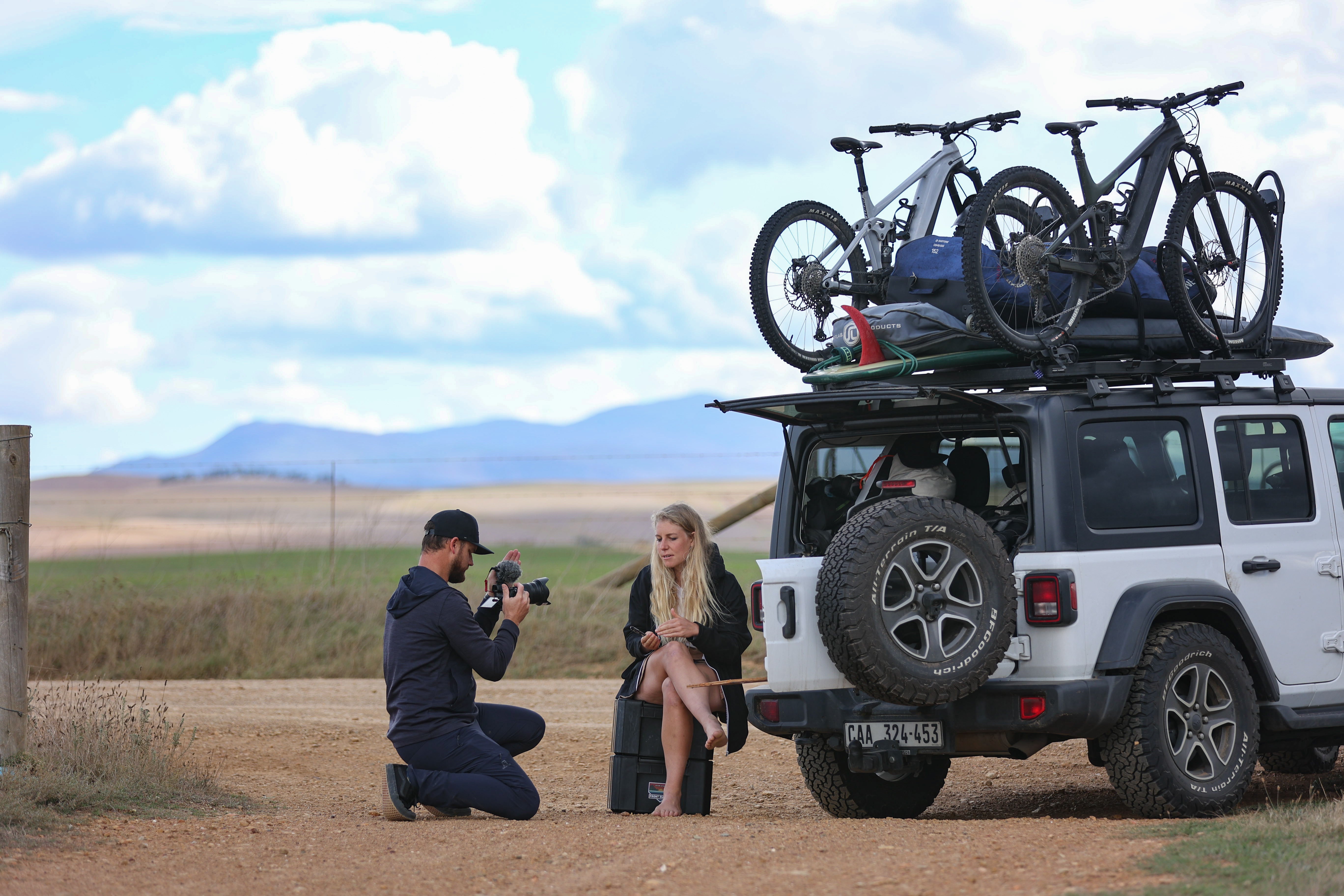 Tegan is a South African illustrator and artist who documents her life and adventures as a cyclist through comic strips. Her journey that started when she won a bicycle through a competition and began a cycle tour through Spain. "I didn't even know how to use cleats, I would crash or fall off my bike every morning, and continue the day with scratches and bruises," she recalls. On her adventures, she began sharing her stories through the medium of comic strips. Tegan tells stories of her cycling tours through the medium of cartoons, expressing the human element that often goes unseen and the challenges of continuing to live your life while being an athlete. Cycling and illustrating now fill up her days.
Inspired by the humility and strength of ultra cyclists, Tegan has the images of her heroes taped up in her bedroom to remind her of not only what is achievable, but that these women are both inspiring athletes and incredible humans. When asked about what health and nutrition meant to her, she shared that the majority of ultra cyclists who journey across the country survive off what she calls a "petrol-station diet". "As a cyclist," she says, "you have to eat whatever is available on the road."
After discovering that there was not yet a Guinness world record set for the fastest woman to cycle from Cairo to Cape Town, Tegan will embark on setting the record herself. Setting off on 17 October, aiming to cover the 10 800km journey, Tegan comments that an enormous amount of planning has gone into this 40-70 day adventure with each day's goal being to cover as much distance as possible. Not only is Tegan aiming to break the record, but she's been raising money to purchase 100 bicycles for women in partnership with Khaltsha Cycles. "The support has been amazing," she states, "I'm excited and I really want it to go well!"
We wish Tegan the best on her incredible journey!
To keep up to date with Tegan's incredible journey, visit www.teganphillips.com or follow @TeganPhillipsComics on Instagram.
- By olive klaragh, 27 September 2022