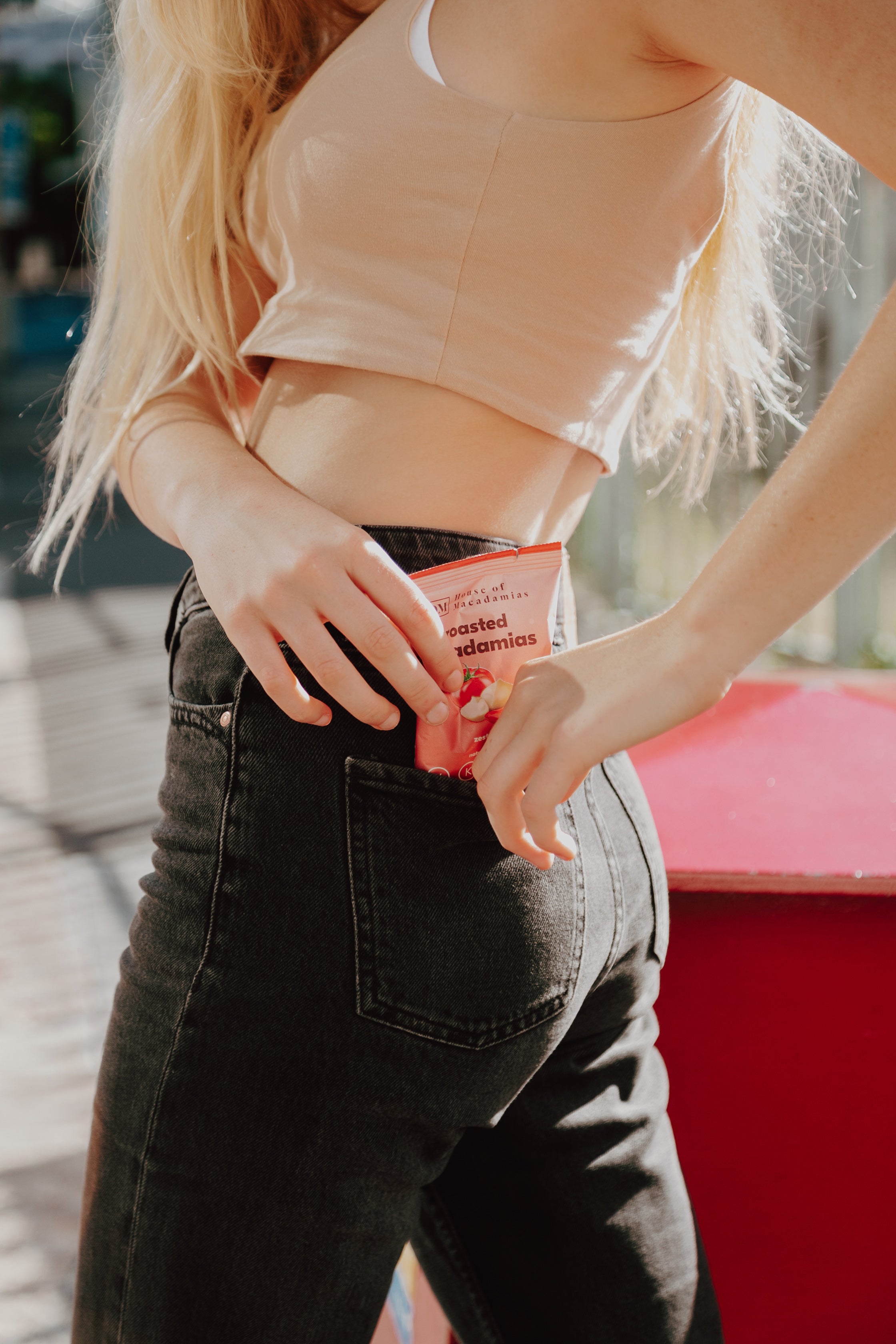 Snack smarter with seasoned macadamia nuts
We've made snacking smarter with House of Macadamias' seasoned macadamia nuts! Snacks are an essential part of a healthy and maintainable diet. They provide an energy boost in the middle of the day or when exercising, and a healthy snack between meals can actually help decrease your hunger and keep you from overeating at mealtime.
 At HOM, we celebrate the previously unsung superfood in the perfect portion for snacking. So, what makes macadamias a superfood? When compared to lesser nuts like peanuts, almonds and cashews, Macadamias contain the highest levels of healthy monounsaturated fats and lower lectin levels to aid digestion.
Additionally, unlike other nuts, macadamias are a rare and essential source of Omega 7, which has been scientifically shown to help fight metabolic syndrome. In fact, macadamia nuts and their oil are some of the richest sources of Omega 7 (otherwise known as palmitoleic acid). Research is still ongoing, but some preliminary studies have shown that Omega 7 can shrink fat cells and reduce weight gain in animals.
Macadamia nuts also contain protein, fibre, and beneficial fats, which work together to stave off hunger and make you feel fuller for longer by preventing large blood sugar spikes that can make you feel hungry. By replacing saturated fats with monounsaturated and polyunsaturated fats, such as those found in macadamias, has been proven to raise levels of good cholesterol according to some studies.
Still not convinced? Macadamias are also high in thiamine, vitamin B6, manganese, magnesium and phosphorous, and all of our products are 100% plant based, paleo, keto, and gluten free and don't have any sugar, dairy, grains, or artificial products added to them.
So, next time you're craving something sweet or salty, treat yourself to a delicious and healthy snack for athletic performance or just as an energy boost throughout the day. We've made it easy to make healthy choices, such as replacing a chocolate bar with our chocolate dipped macadamia nuts or swapping out a bag of potato chips for our ultra-premium, ultra-delicious roasted macadamia nuts with Namibian sea salt or the extraordinarily healthy savory onion seasoned macadamia nuts. Craving nachos and salsa? Why not grab delicious zesty salsa seasoned macadamia nuts dusted with tomato powder, salt and cayenne pepper? The spicy, salty, tangy and sweet flavors are guaranteed to hit the spot.
Charge your day with the superfood power of Macadamias packed with antioxidants, minerals and healthy fats. Healthy has never been this delicious.