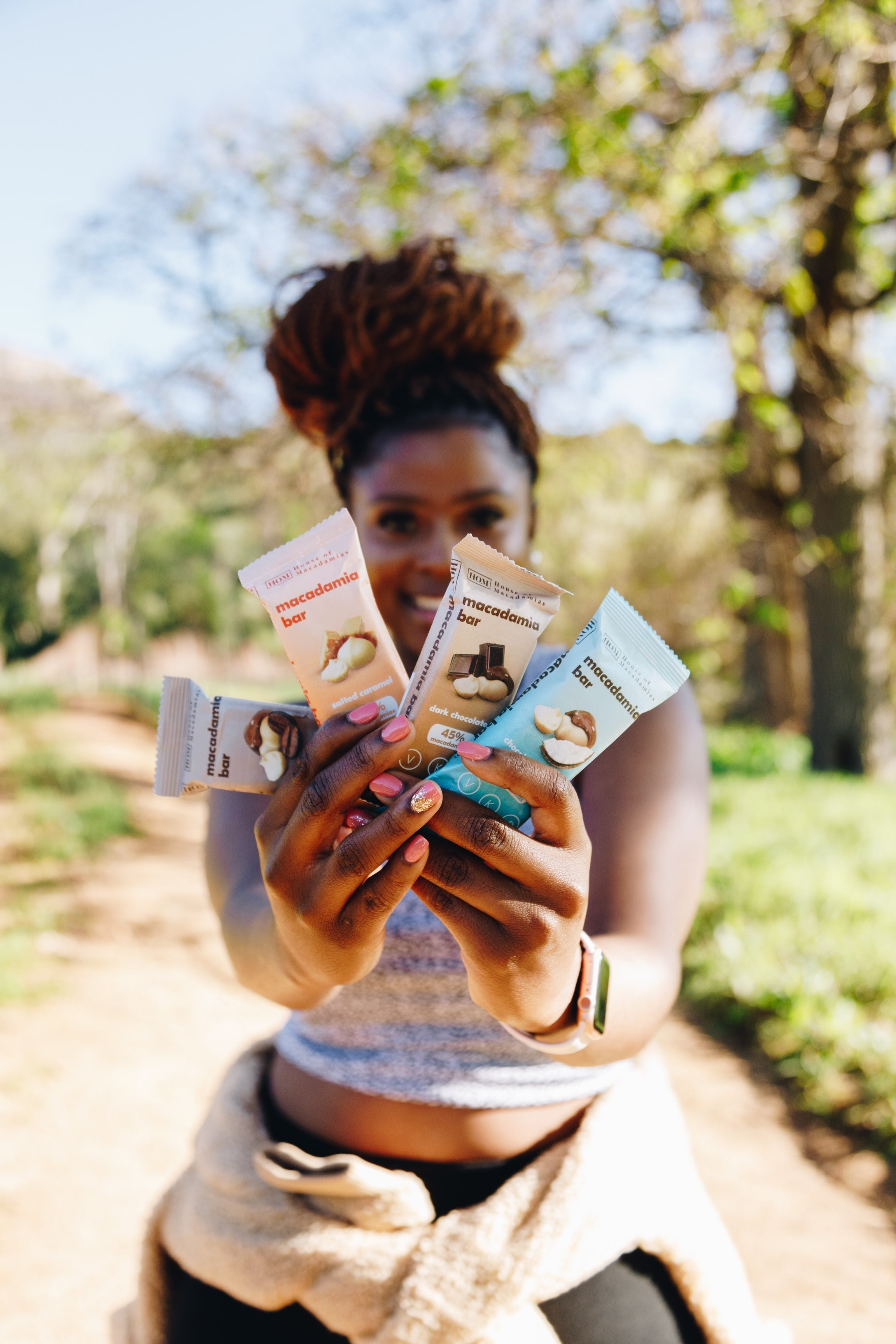 House of Macadamias – bringing nutty goodness to South Africa
Did you know that the often overlooked, humble macadamia nut is actually one of nature's superfoods? Packing a power health punch, macadamias are literally bursting with all-round goodness, from Omegas (for maintaining a healthy brain and nerve system) and dietary fibre (for digestive function) to antioxidants (strong disease fighters). And due to their high levels of the monounsaturated fatty acid oleic acid, they may also be effective in keeping cholesterol levels in check.
Farming with a conscience
House of Macadamias is proud of producing nut products that contain no grains, sugar, palm oil or dairy, and we can safely say our macadamias are farmed sustainably with the utmost care. Cultivated in Tzaneen, Limpopo Province, which has the ideal microclimate for growing macadamia nuts, our numerous varieties of macadamias are lovingly harvested on a 200-hectare family-run farm that treads lightly on the environment and supports its community by providing employment for as many as 200 local workers. 
Make snack time part of your wellness routine
Who says nuts need to be boring? Our flavoured macadamias, from onion-flavoured, seasoned nuts and zesty salsa to chocolate-dipped or mouthwatering nuts roasted with Namibian sea salt, bring the fun back to snacking, with an additional health boost to boot. What's not to like?   
And don't forget to try our Macadamia Bars, containing 100% natural ingredients (with additional hypollergenic pea protein that's high in iron and good for weight-loss), from nuts smothered in delicious chocolate coconut, divine mocha or dark chocolate, and salted caramel, they're all made from 45% macadamias.  
Those following a paleo, keto or vegan diet will be pleased to know that our macadamia products are suitable for these eating plans. Visit www.houseofmacadamias.com and find out more about our delicious range; you'll not only be supporting our Tzaneen farmworker community, you'll be treating your body to the goodness it deserves.